Football Supplies
Full Service Retail Football Equipment Store
We offer a full line of football gear. Our Medford retail sports store stocks football equipment including cleats, balls, practice uniforms, clothing, pads, training supplies and much more. Stop by our shop today for all your football supply needs.
Football Team Uniforms
We offer practice and game uniforms in either stock or custom styles.
Football Equipment For Organizations
Cascade Athletic Supply provides Football equipment and apparel to Recreational, Youth, High School and Collegiate programs throughout the western United States. Whether it is for quick turnaround stock clothing, or more detailed custom cloth, our knowledgeable sales staff is here to assist you with meeting your program needs.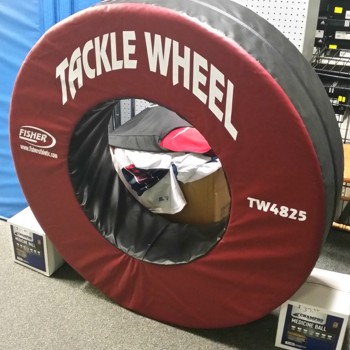 Football Specialty Supplies
In addition to the basics – footballs and protective padding – we have Specialty Items: blocking sleds, tackling dummies, bleachers, sideline equipment and goal post padding.
Helmet Reconditioning
We also offer reconditioning for helmets and shoulder pads. Contact us for details